To start upgrading the desktop design offers the taskbar, making it easier, lighter, and more modern through the use of various transparency effects with coloration with background color or without it. The word is something you can achieve already with the utility TranslucentTB.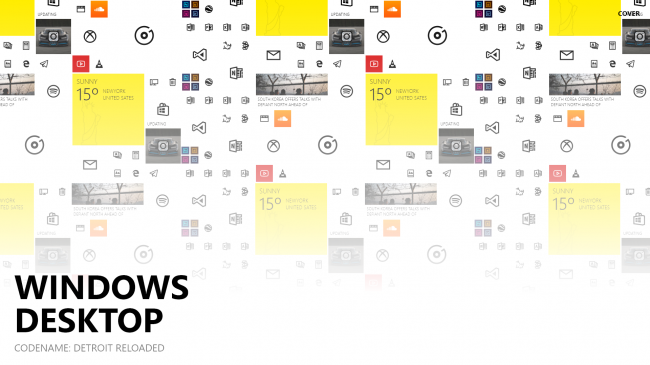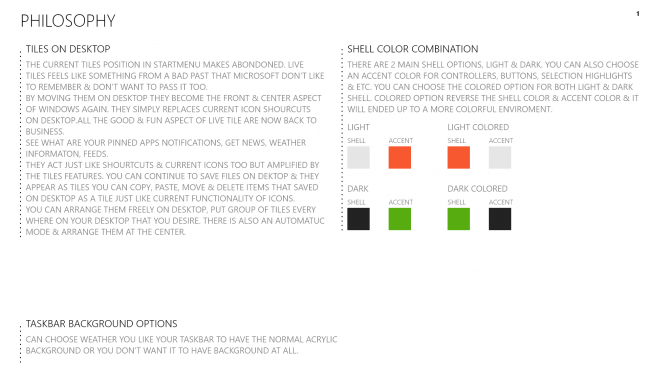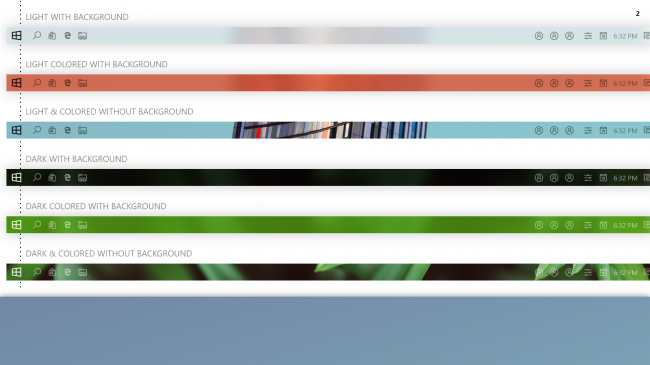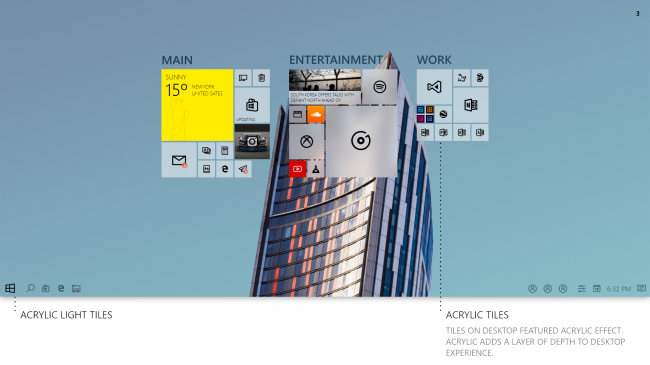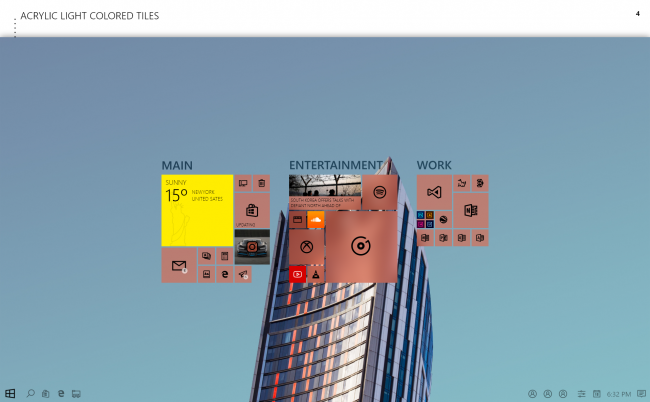 The next item in the list, the novelty of the concept was the rejection of ancient labels in favor of live tiles apps. Tiles must be in the same style as the taskbar. Shook off the dust designer and the idea of "explosive" or "flying" tiles, a few years ago Microsoft patented but did not get Windows 10 Mobile.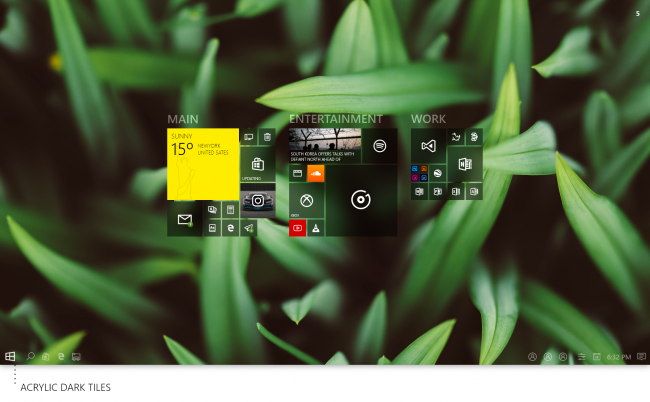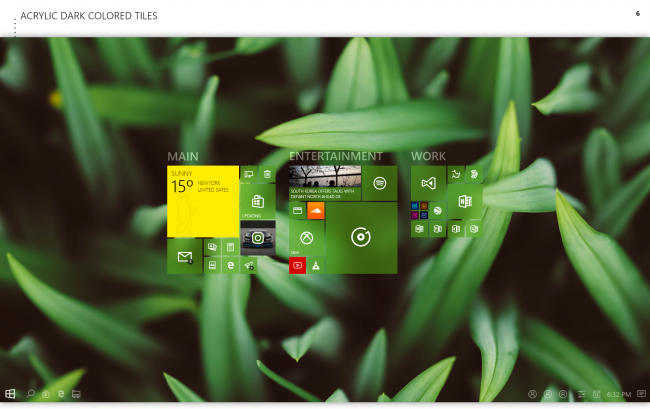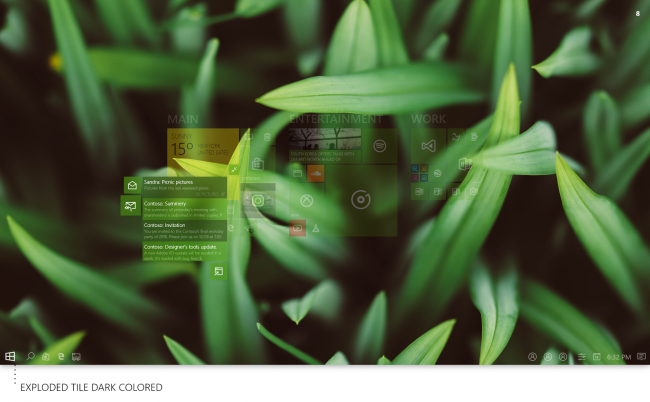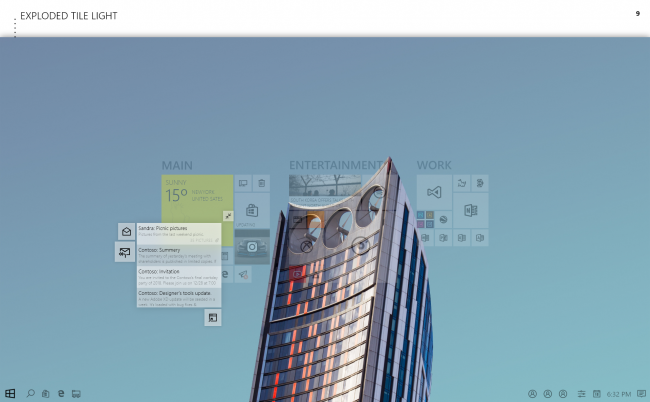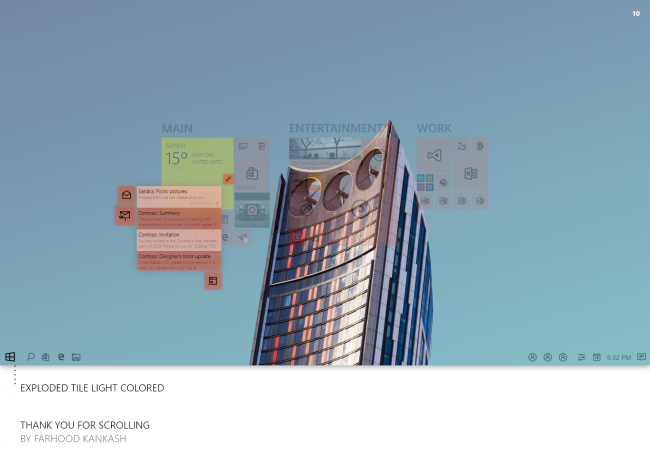 We like live tiles and we wish them the concept found further development in the Windows interface, but on the desktop they still do not place. Simply because it is usually hidden under the pile of applications. And what is the future of desktop do you see? Share in the comments below.